Residential Garage Doors
Tough. Dependable. Long-Lasting. Few doors in your home get more use than your garage door - it truly is the biggest door in your house. More than any other door, a residential garage door needs to work dependably and stand up to the elements for years on end. Built to meet these challenges - and look good doing it - ABS Garage Doors give you a wide range of options that fit your home's individuality and help you maintain your investment in it.
---
Types of Residential Garage Doors
There are a variety of options available for homeowners looking to improve the look of their home or for builders looking to add value to new construction. ABS Garage Doors carries the most popular makes and models so that you can find exactly what you are looking for.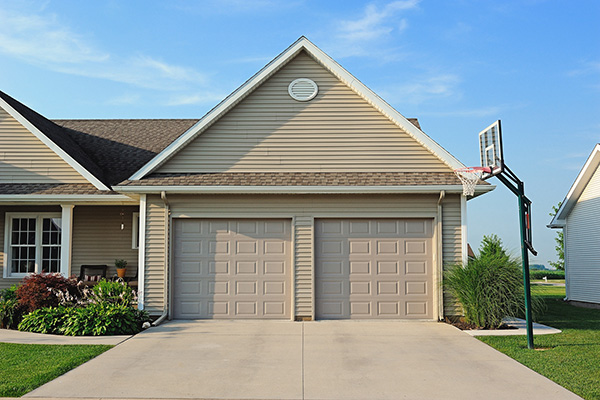 Raised Panel Garage Doors
Add depth to your garage door with C.H.I.'s raised panel design, available in both short and long panel options. The raised panels start with a recessed edge, but the interior surface of each panel is brought slightly forward, adding just a hint of definition to a classic garage door design.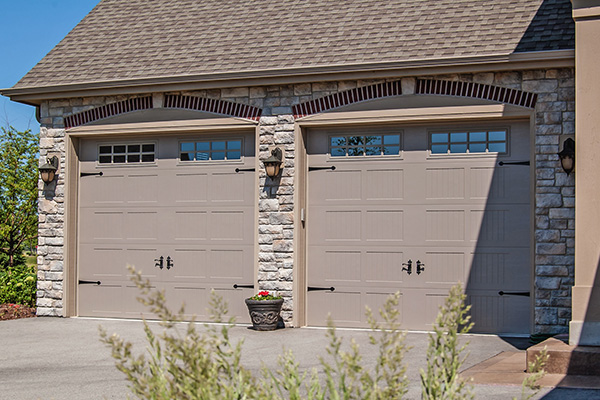 Stamped Carriage House
Strength and design come together to carefully craft our stamped carriage house doors. Shaped from steel and embossed with a wood grain finish, this series beautifully replicates the timeless look of carriage style doors.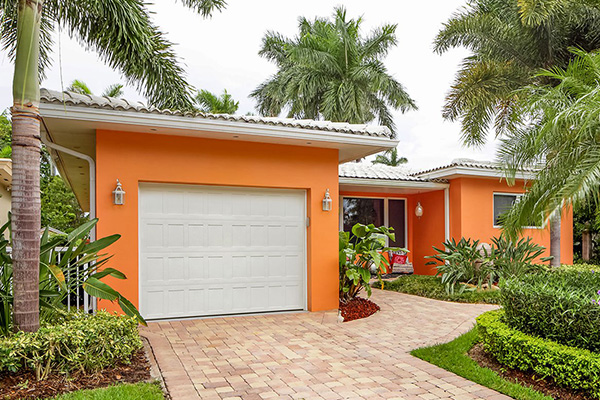 Stamped Shaker
Clean, simple lines and a minimalist design characterize our line of stamped shaker garage doors. The timeless style, expert craftsmanship, and attention to detail will create a lasting impression.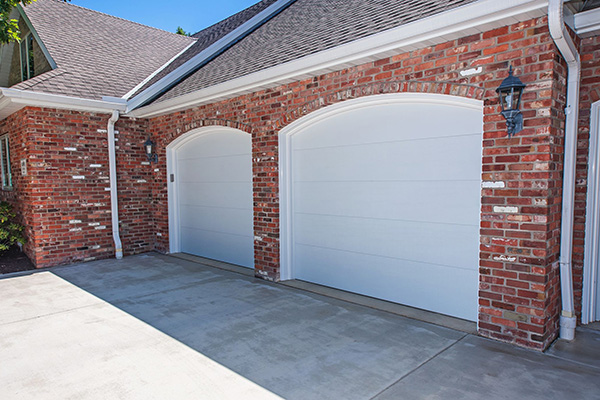 Flush Panel
For those who prefer a more contemporary look, our flush garage doors provide straight, clean lines for understated elegance.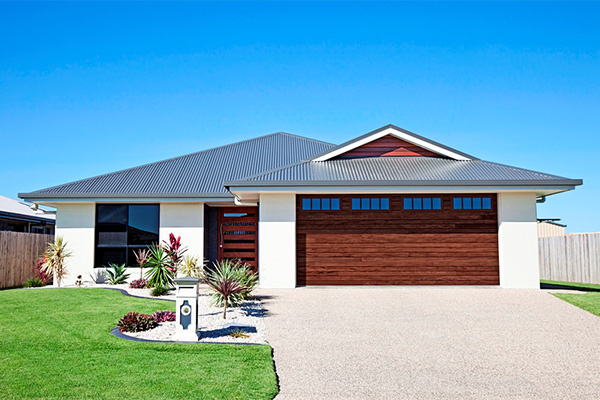 Accents Woodtones
Featuring the most advanced, highest resolution finishes available, Accents Woodtones accurately portray a non-repeating wood grain to achieve the warmth, appeal, and beauty of a handcrafted wood garage door while providing the strength and durability of steel.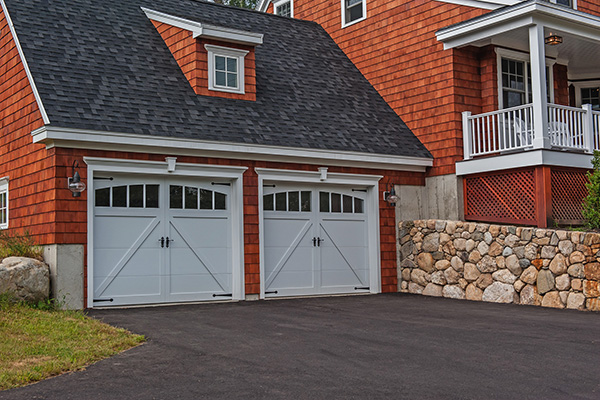 Overlay Carriage House
C.H.I.'s line of carriage style doors is carefully crafted, resulting in an exceptional collection of traditional doors. Whether you prefer the strength of steel, the durability of fiberglass or the beauty of rich, natural wood, you'll find the garage doors you want here with details you won't find anywhere else.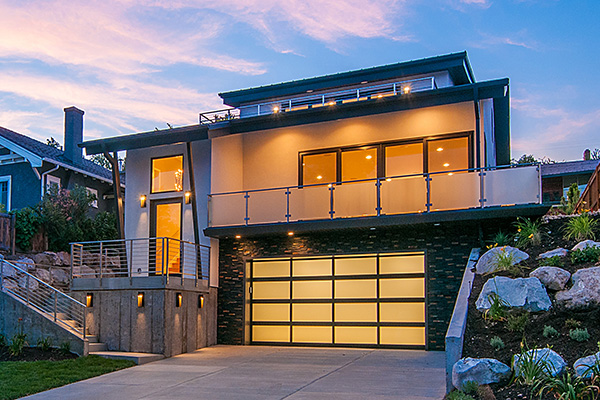 Full-View
A dramatic statement, made to fit your contemporary garage door application. Our aluminum full-view garage doors are expertly engineered of aluminum and glass that will give your home the perfect blend of industrial and ultra modern.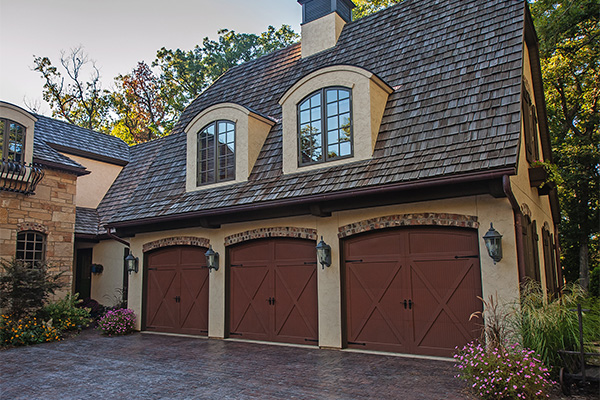 Fiberglass
Strength and design come together to carefully craft our fiberglass garage doors. Boasting graceful arches and daring details, these exceptional garage doors with glass set the stage for the rest of your home.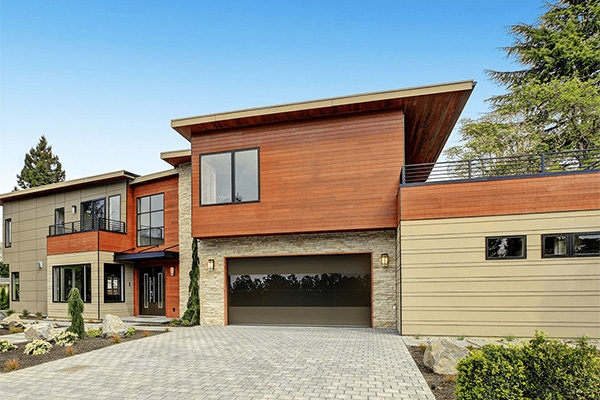 Studio Collection
Utilizing modern flush exteriors that combine with custom design options, the Studio Collection of garage doors adds style and character to your home without compromising quality, reliability, or longevity.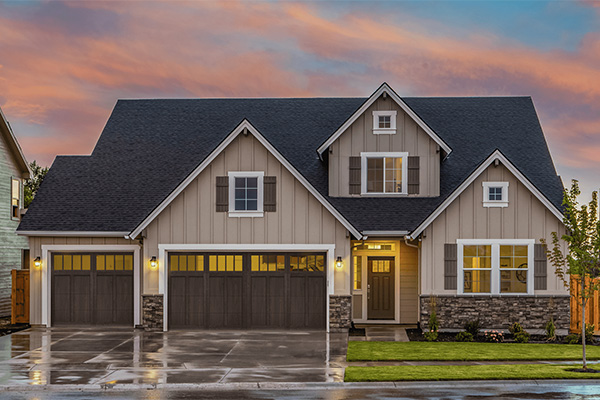 Shoreline
The Shoreline garage door requires little to no maintenance while displaying the natural and classic look of real wood that can be customized exactly to your specifications.